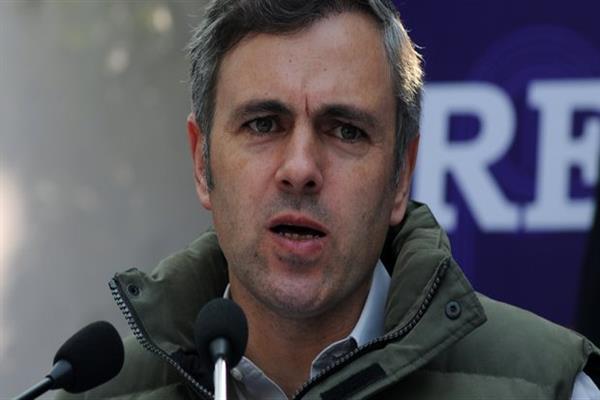 Srinagar, Former chief minister and national conference vice president Omar Abdullah today congratulated Narendra Modi for being reelected as prime minister of the country and hoped that Modi will soften his stand on Kashmir and start dialogue with Pakistan.
Omar Abdullah appealed to Modi to change his style of work in the new government and take all the people of the country along.
"Country has reelected Narendra Modi again as Prime Minister despite opposition parties having tried hard during elections to defeat BJP and NDA. We also tried hard in Kashmir and won three seats. We would have won the Ladakh seat also but Congress conspired and helped BJP win the seat," Omar, as per Kashmir News Service (KNS) correspondent said in a press conference at Nawai Subh after the win of his father, Farooq Abdullah.
Omar said that Kashmiri people have suffered a lot during the five year rule of BJP, but hoped that Modi will soften his stand and start taking measures which will help give the people of Kashmir relief.
"Jammu and Kashmir people have hopes that Modi will think positive for Kashmir and start dialogue with Pakistan and take internal measures which will give relief to people here," he said.
"Strict policy was used against Kashmiris in the last five years. We hope the new government will ease out the strict policy. We hope the border trade is resumed," he said.
Hitting out at Congress, Omar said that Congress conspired in Kargil and put up two candidates which helped BJP win.
"Congress deceived people of Kargil and people of Kargil will take them to task," he said.
Omar thanked people and assured that three NC candidates will represent people in the parliament in their best way and safeguard special status of the state. (KNS)